Jeffrey is a podcast about music.
My brother Gordon and I talk through the careers of some of our favourite bands and rank their albums.
The resultant playlists are on Spotify (Jeffrey Lists).
Link here to the podcast hosting page.
You can also follow us on Twitter at @JeffreyPodcast (also on Facebook and Instagram using the same handle).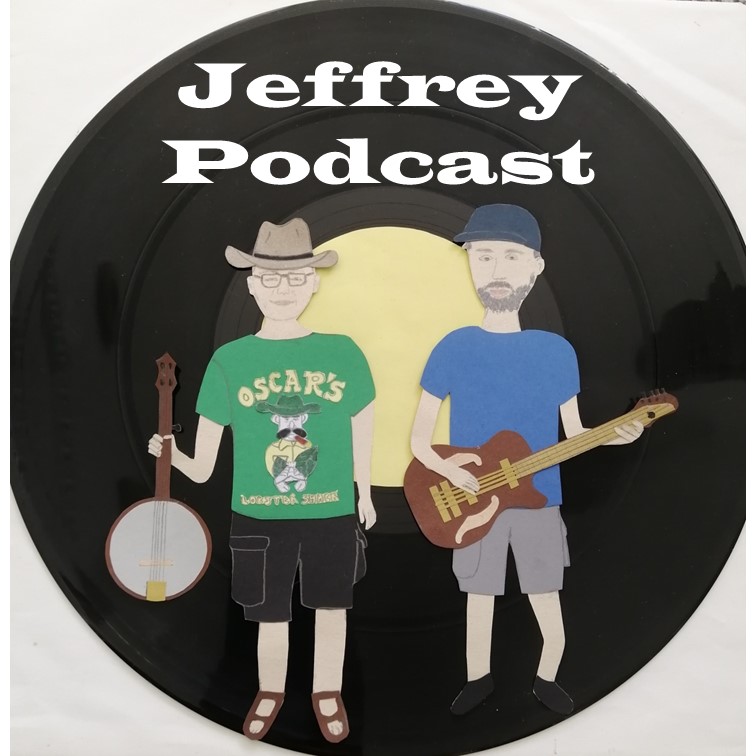 Jeffrey 1.10: the Jeffrey Report (Season 1)
–
Jeffrey
A reflective discussion on the first series of the podcast, dishing out the Golden Jeffreys:  best album, best album cover and a special mention for the coolest character. We also add a couple of live tracks to the playlists to illustrate the live side of each artist  … and, because we know a thing of two about parties at Jeffrey Towers, we collate a Jeffrey Podcast Jolly Party Playlist™ with tracks from all featured artists. If you want to party like Jeffrey, click here for a link to the playlist on Spotify, or here if you just want to listen to the Season One playlist. Golden Jeffreys Nominations Best album nominations: Jethro Tull (Thick as a Brick); Muse (Black Holes and Revelations); Komeda (The Genius of …); Radiohead (In Rainbows); dEUS (In a Bar, Under the Sea and The Ideal Crash); Pink Floyd (Animals); and Fiona Apple (Fetch the Bolt Cutters). Best album cover nominations: Jethro Tull (Thick as a Brick); Pink Floyd (Wish You Were Here and Animals); Radiohead (Hail to the Thief); The White Stripes (The White Stripes); Talking Heads (More Songs About Buildings and Food); Komeda (The Genius of …); and Muse (Absolution and Origin of Symmetry). Not strictly speaking a Golden Jeffrey, but the honourable mention for coolest character nominations: Mauro Pawlowski (ex-dEUS); Jack White (ex-The White Stripes); and Fiona Apple. Listen to the podcast to find out the results!