Jeffrey is a podcast about music.
My brother Gordon and I talk through the careers of some of our favourite bands and rank their albums.
The resultant playlists are on Spotify (Jeffrey Lists).
Link here to the podcast hosting page.
You can also follow us on Twitter at @JeffreyPodcast (also on Facebook and Instagram using the same handle).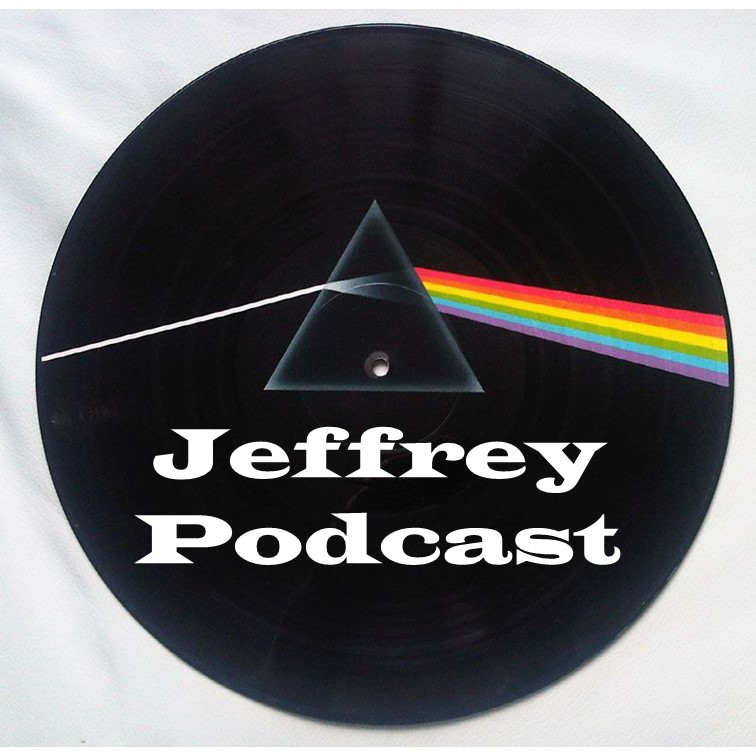 Jeffrey 1.9: Pink Floyd
–
Jeffrey
The Jeffrey podcast ends Season One with prog rock pioneers Pink Floyd. John and Gordon discuss (at length) the music and career of one of England's most admired and successful bands – John's favourite during those awkward teenage years – and rank their albums. No easy task for a band with so much variety covering such a lengthy career, but we got there in the end. The Spotify playlist is here. (This is a reissue of the podcast as the original release was not the final draft).   There are countless interviews, documentaries and other content about Pink Floyd that fed into this podcast, we also read Nick Mason's Inside Out: A Personal History of Pink Floyd and Pigs Might Fly: The Inside Story of Pink Floyd by Mark Blake.   Jefflinks Roger Waters's solo album "Is This the Life We Really Want?" was produced by Radiohead producer Nigel Godrich. The late Storm Thorgerson, album cover designer and Hipgnosis co-founder, went to school with Pink Floyd founders Syd Barrett and Roger Waters and was a good friend of guitarist David Gilmour. He went on to design most of Pink Floyd's album covers, and also designed the covers for "Absolution" and "Black Holes and Revelations" by Muse (their best covers by a mile).